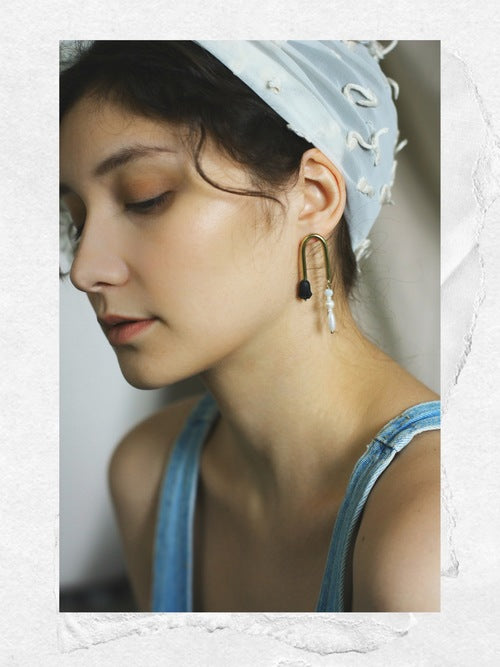 Beginning (2010)
I was born in Ukraine🇺🇦, in the city of Krivoy Rog, my name is Julia. I lived a normal life, went to school. Then I had to go to university, I didn't know where I wanted to study, and I entered the Pedagogical University, because it is located in our city.

I would not say that the study was boring, after all, new people, new activities, but this study did not cover the inner human desire to create something, or to do something native.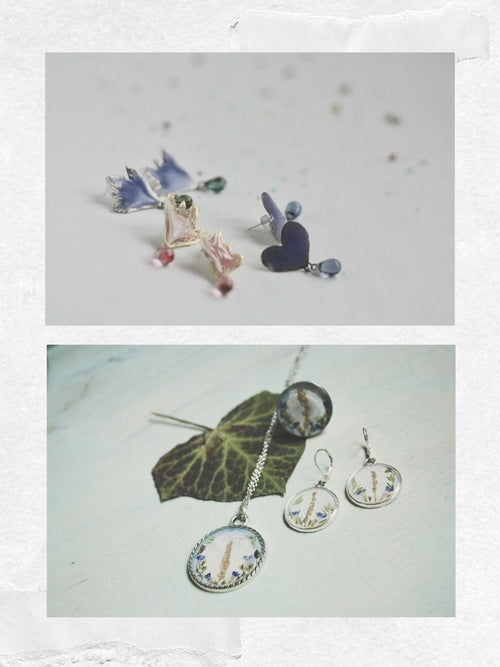 2011
It always amazed me that you can create something beautiful out of something ordinary. I started watching videos where people make things. I tried various types of needlework, sewing, embroidering, embroidered rings from beads - I liked it).

Then I saw a master class "how to make earrings from accessories and beads", I realized that there were no materials at home, I went to the store, bought beads and pliers - I made myself a couple of earrings.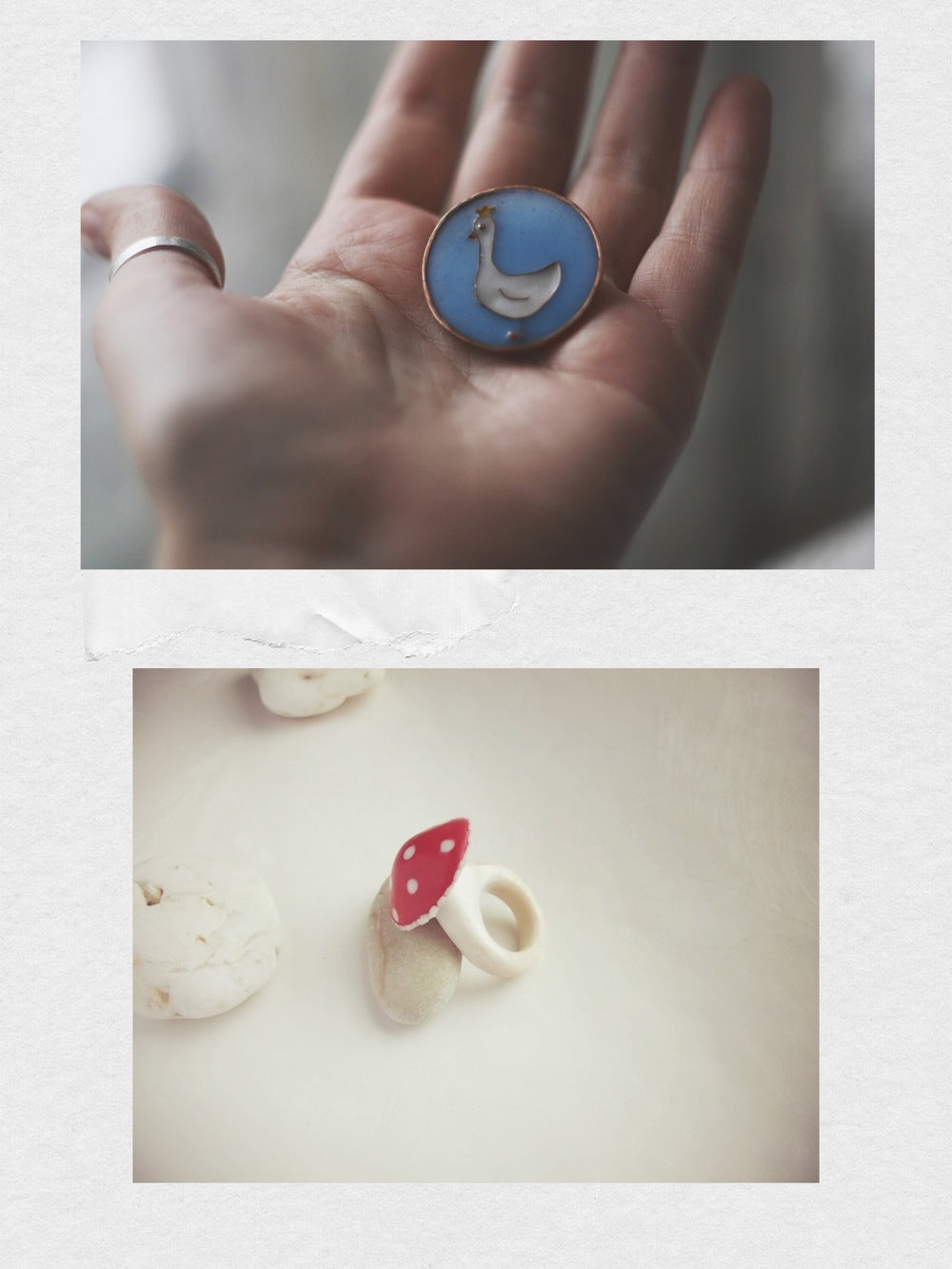 First Buyers (2011)
I found a polymer clay master class, made an order in an online store and ... the pickup point was located behind the building of my university, a coincidence? I don't think).

After half a year, I had the first clients, these were my classmates. Word of mouth spread rumors that you can order something very nice from Yulia from the Faculty of Geography.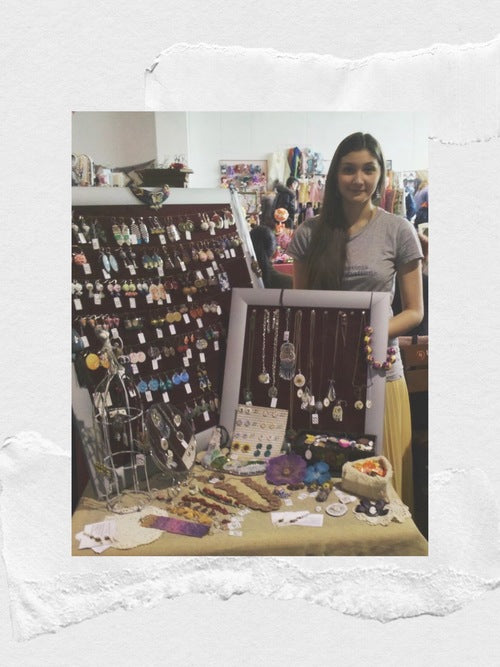 First Market (2012)
I did not dare to participate in the market for a long time, I looked closely for about 2 years, and then I went anyway. It was the first market in my hometown, Krivoy Rog.

It was wildly exciting and scary, I showed my jewelry to a large number of craftsmen and buyers, I made a lot of jewelry, and I could not place everything on one table. Everything went fine, I listened to a lot of nice words, and even made money on it.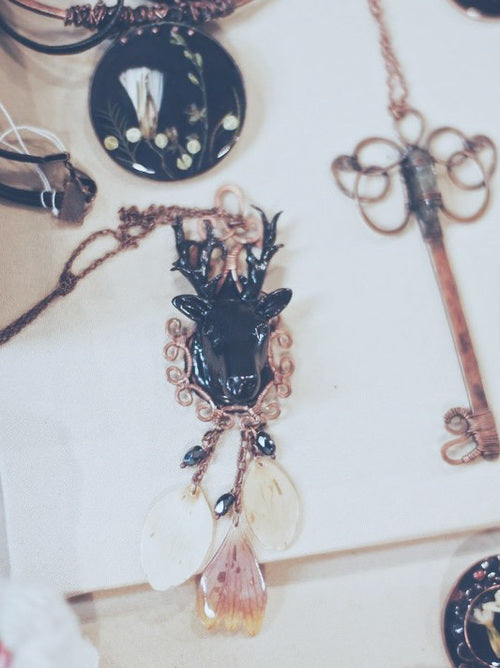 Favorite thing turned into a business (2014)
And then I believed that it was possible to earn money with this, created a group on VKontakte (Russian FB), orders appeared from other cities.

Then I moved to my boyfriend, he is also from Krivoy Rog, but he went to Moscow (Russia) for a dream, and I followed him.

After my move to Moscow, I became an active participant in larger, local markets where I could earn money, not much, but enough to live on.

Then my boyfriend got involved in the website and advertising of my products, and it turned into a business with love. I love everything I do and I love it when it sells).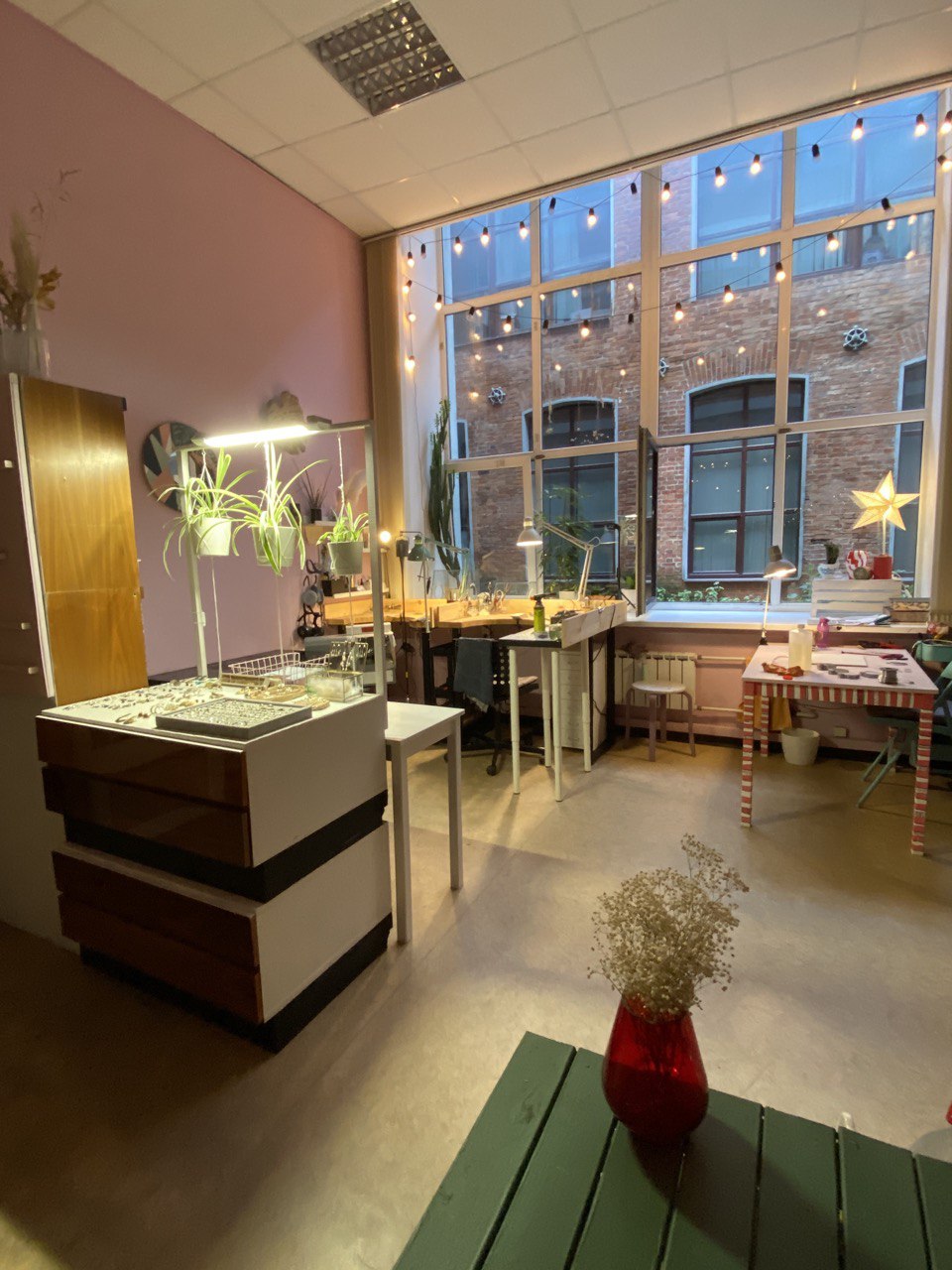 Business grew
Our business grew as we wanted to buy ourselves a small house. They began to earn good money, so it seemed to us. We got assistants, beautiful girls who worked with us. We thank them with all our hearts, Alla and Nika, it was very good with you, we love you❤️ if you are reading this text)

We had a beautiful workshop, here it is in the photo) we did everything ourselves, tables, cabinets, bought tools, we turned into a small factory, it was cool. According to calculations, in a year we had to move into our house, with a cat and large windows.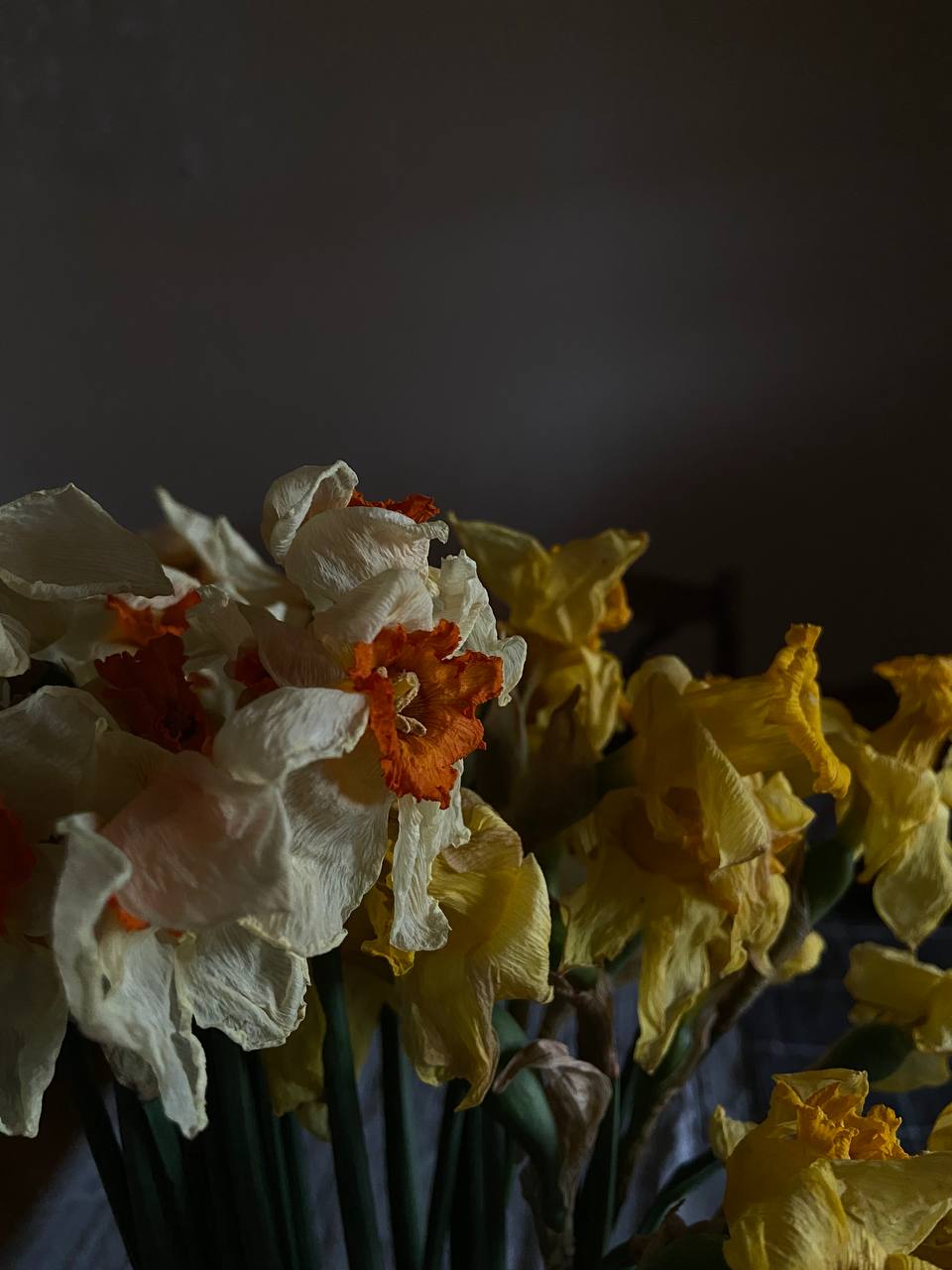 02/24/2022 - War
We woke up, from the call of my mother, who says "The war has begun", Russia attacked Ukraine. This war is terrible, it brought a lot of suffering to a large number of people.

We could not live in a country that attacked our homeland. And we realized that we would not be able to do business and do what we love here, since we are a pure business, and we always pay taxes. Our taxes go to war, a war we didn't choose. We left for Georgia.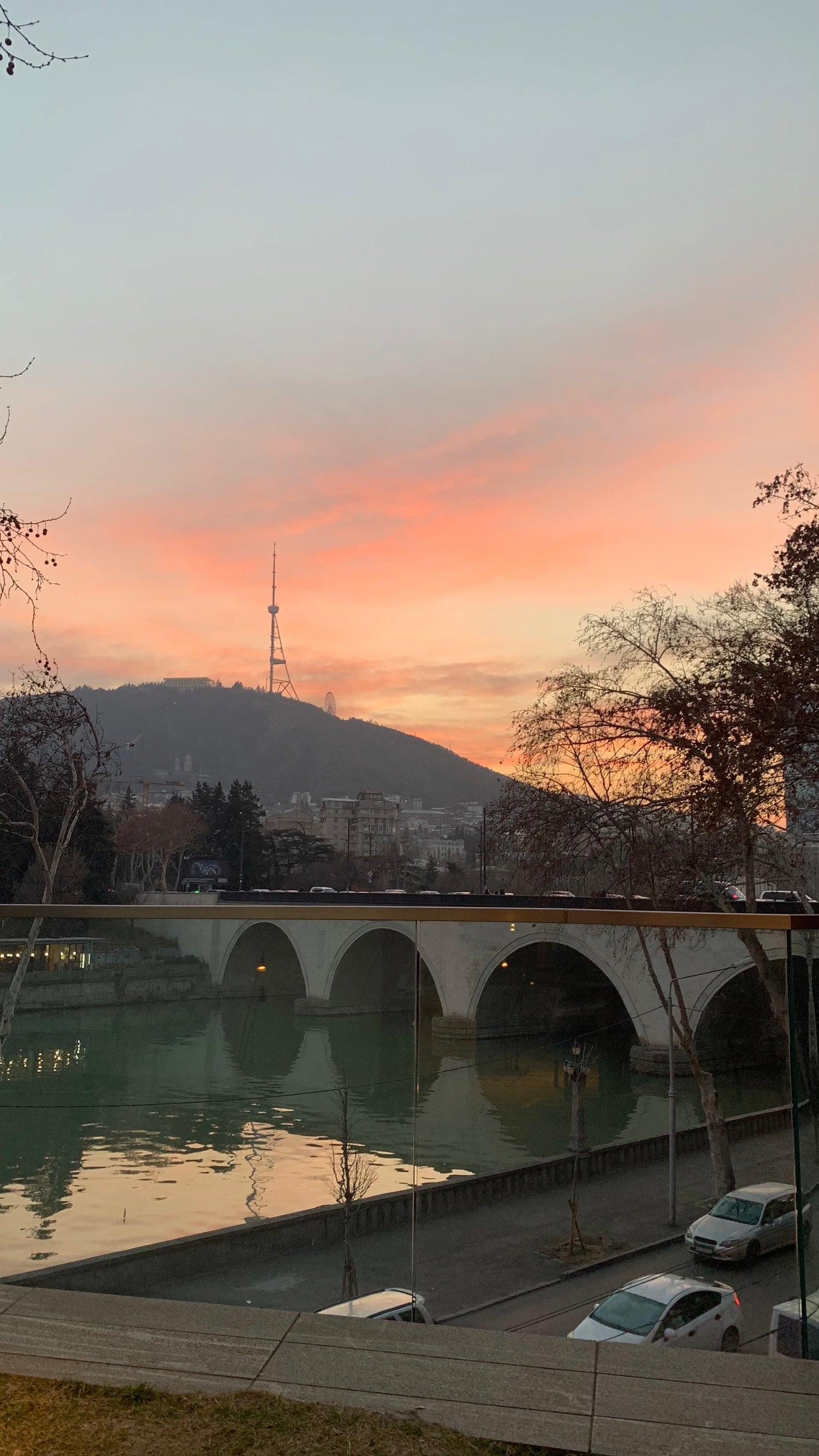 Georgia🇬🇪
In Georgia, we have received a lot of human support and understanding. This country received us very warmly, with love. We wanted to stop here and continue our work in beautiful Georgia. And pay taxes to beautiful Georgia. Georgia and the people of Georgia, we are infinitely grateful to you. Love you.

Now we are doing everything again. Website, workshop, we transport tools. We are also waiting for when we can transport the cat, we miss it very much, sometimes I post a photo of him on Instagram.
Why Yu-Yulino
Since my name and surname begin with "Yu", I did not invent anything, and at first my group in VK was called "Ю.Ю", then "Ю-Юлино", and in the end, for greater seriousness, it was overgrown with Latin letters and became "Yu-Yulino".
Yu-Yulino - with love from Ukraine 🇺🇦
to shop
We opened a shop in Tbilisi!
I never thought that I would have to move, and even more so that I would one day open a store in another country.

All circumstances came together.   At the exhibition in Erevan we met Gleb, who was selling awesome handmade candles. He invited us to hold an exhibition at his bar. We agreed, and it was wonderful - our first exhibition in Tbilisi.
Then the idea of turning the bar into a shop came up since Gleb's bar moved around the corner to a larger room. During that process, we met Veronica, another co-founder of the store. She creates very stylish beaded and pearl jewelry.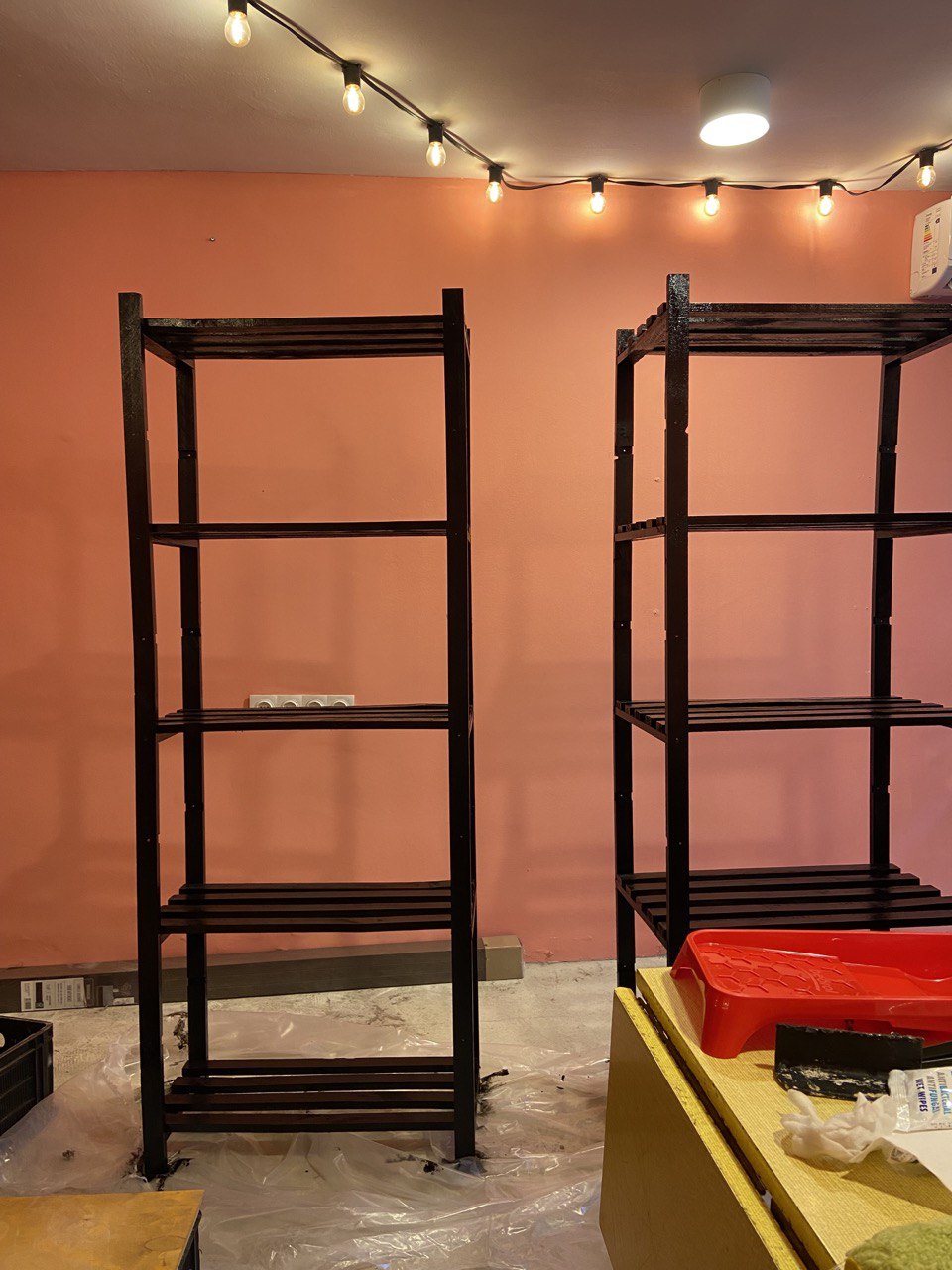 Procces
The decision has been made so we acted. Everything in our store is handmade and we are super proud of it. A lot of hard work and inspiration was put into it.
The process was wonderful. We are forever grateful to Gleb, without your energy and desire to create something new, we would not have dared, you dived in, we followed your lead and we really appreciate you guiding us. We thank Veronica for her exceptional taste and her understanding of that of mine, the skill that brought so many brands together in our Garage, not just us 🙂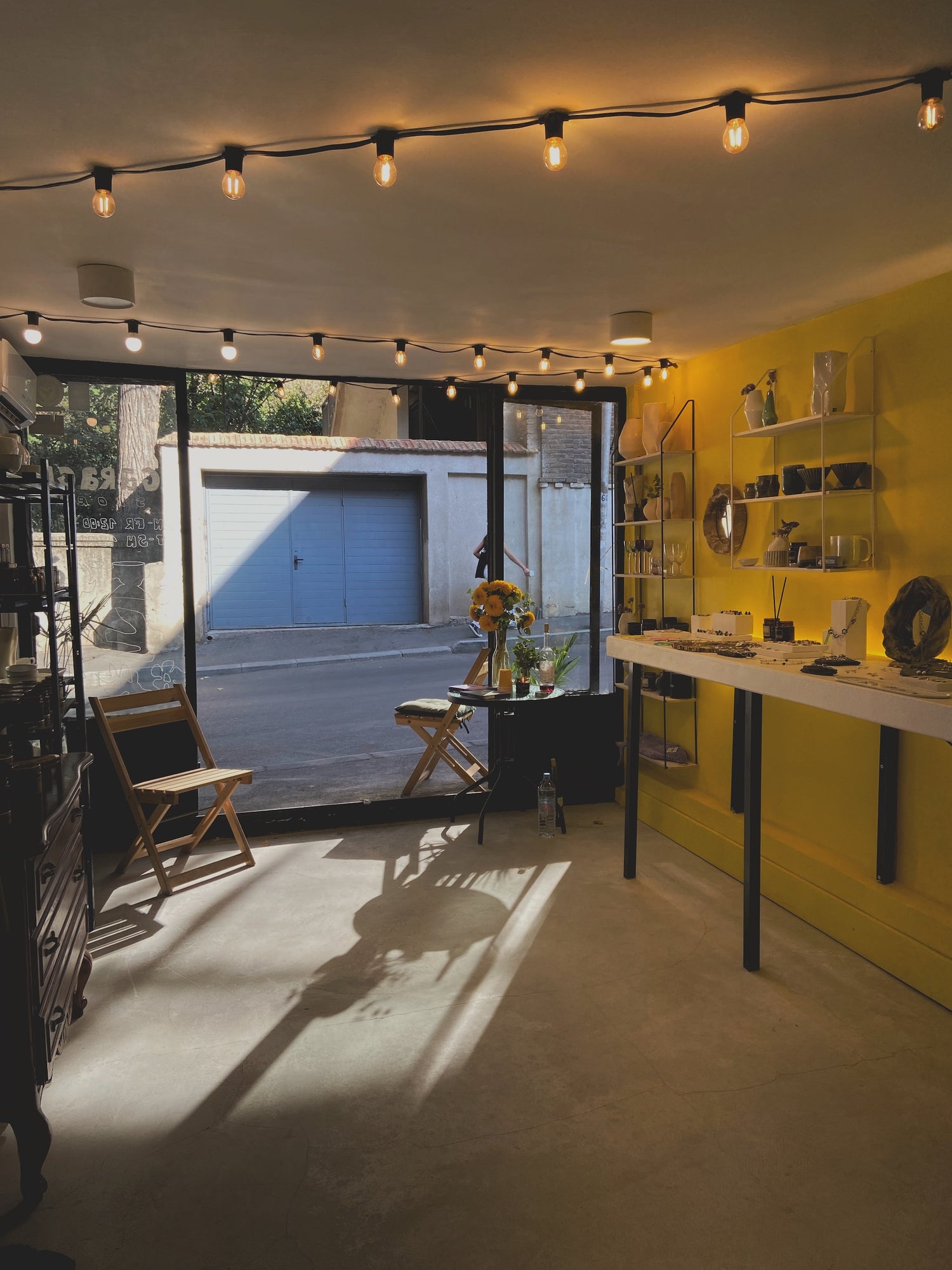 Separately, we want to thank Georgia and its small business laws, which opened up such great opportunities for us, it is really very easy to open and run a business here.
It turned out to be quite a cozy and stylish shop, we encourage everyone to visit us. We gathered up many brands here, from vintage clothes to ceramics, and of course, all of my creations are also available here so you can feel them, try them on and select the one you'd call your own.